Welcome to Fifth Street Church of Christ' Youth Website!
Knock, Knock! Who's there? Opportunity. ha ha, Seriously though. We've got a lot to offer here for people on the go. Sometimes it's tough to stay connected, with the fast pace of this world and all the hooplah of the day to day. So we formed a brain trust and came up with this solution; a website with all the information to keep you up to date with all the happenings and to help feed your soul. Be sure to check out all the different pages and check back frequently, to keep up to date.
Home page- um.....well.....you're looking at it. ha ha
Lessons- This page contains........past lessons,future lessons and even some stuff I stole that you need to hear. Don't tell anyone and please don't post it on the internet! Sometimes we all need a little encouragement and one great way is getting back to God's word. A little reading and prayer can help change your whole day around.
Media Gallery-Pictures and media from past trips, events and stuff we find amusing.
Cool stuff- The name says it all
Contact Info- Our church congregation offers a lot of amazing resources, and lots of people to help. This page
contains contact information for our ministers, elders, deacons, staff and counseling center.
Boot Camp- An annual event, covering the basic information that we need to know by heart as a Christian.
Not to mention, it's just down right awesome fun full of games, activities and fellowship.
Paper Work- This page is new and exciting. I think. Due to a recent incident, we've had to reevaluate the need
for permission slips and registration forms. And to help make it easier on you, they're on the site.
Calender- A great widget added by Crikey to keep from having events sneak up on you.
The 5th Street Church of Christ Exist to:
Magnify God: We gather to celebrate God's presence and grace through worship.
Mission: Sharing the message of Jesus Christ within our community through evangelism.
Membership: Welcoming and including members of Christ' body into our fellowship.
Maturity: Educating people to take on the nature and character of Jesus Christ through
discipleship
Ministry: Demonstrating our all out love for God through acts of service.
The 5th Street Church of Christ Youth Ministry exist to:
Create an environment where our youth can worship God, know God and Love God. We strive to create this kind of a God focused, safe environment everyday. A place where our youth can come learn and grow.
Worship Times
Sunday Breakfast Fellowship 9:00 am
Sunday School (all ages) 9:30am
Morning Worship 10:30am
Nursery (ages birth-24 months)
Primary Church (ages 2yrs-Kindergarten)
Junior Church (grades 1-6)
Evening Worship 6:00 pm
Tuesday Tuesday School 9:00 am
Wednesday Mid-week Adult study and prayer meeting 7:00 pm
T.A.G. 2yrs-6 grade 7:00 pm
Youth Group 7th-12th grades 7:00 pm
Thursday Ladies Bible study 10:00 am
Friday Men's Study Group 6:15 am
Where we located at?
229 5th st. Beverly, Oh 45715
if you are familiar with Beverly we're located on the main strip. AKA rt 60. Beside McDonald's and across the street from Skinner's firestone and Family Dollar.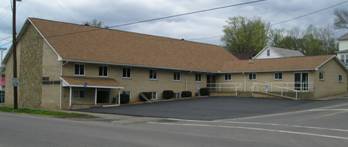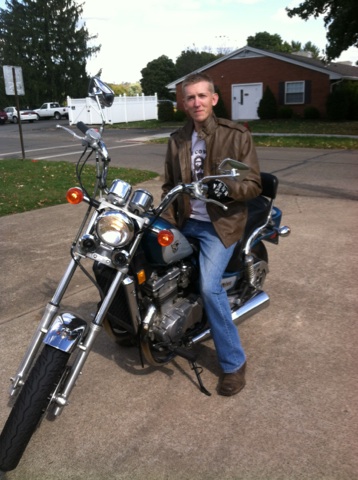 Hi!
I'm Craig, and I'm glad that you found our website, on it you'll find a whole bunch of useful things. Everything from permission forms to past lessons to spelling erors. I'm the youth team leader here at 5th st Church of Christ and if you have any questions or comments please feel free to give me a call or shoot me a text. If I don't respond right away don't take it personal I'm probably off saving a kitten from a burning building. Thank you!
Craig Hellinger 1-740-516-1323